Partenariat avec le Conseil de recherches en sciences humaines du Canada [Appel à l'action 65]
Le CNVR a été fier de se rendre au Turtle Lodge avec des membres du Conseil de recherches en sciences humaines (CRSH) et du Conseil de recherches en sciences naturelles et en génie à un rassemblement spécial des aînés et des gardiens du savoir. Le rapport sur cette rencontre a résumé les délibérations et a contribué à l'élaboration d'un cadre de recherche national sur la réconciliation.
« Nous sommes très reconnaissants au CNVR de cette magnifique collaboration à l'initiative de Renforcement des capacités en recherche autochtone. Le CNVR a animé une discussion avec les aînés et les gardiens du savoir autochtones lors d'une rencontre au Turtle Lodge où nous avons ouvert une voie pour un dialogue national et permis l'élaboration en concertation avec les communautés autochtones d'un modèle interdisciplinaire de recherche autochtone et de formation des Autochtones qui contribue à la réconciliation avec les Premières Nations, les Inuits et les Métis. »
– Ursula Gobel, vice-présidente, Engagement des intervenants et Avancement de la société, CRSH
Localisation de lieux de sépulture non marqués
En partenariat avec Terrance Clark, Ph. D. (Université de la Saskatchewan) et Kisha Supernant, Ph. D. (Université de l'Alberta), le CNVR a pu aider les communautés entourant le dernier pensionnat encore debout en Saskatchewan (Muskowekwen). Au cours des visites initiales, le CNVR a réuni des déclarations et des comptes rendus de première main des survivantes et survivants des pensionnats qui se sont transformés en un important mini-documentaire sur la recherche de tombes non marquées sur le site de l'ancien pensionnat par la communauté.
M. Clark et Mme Supernant se sont ensuite rendus dans la communauté, outillés de géoradars pénétrants pour aider la communauté à trouver des lieux de sépulture d'enfants. L'équipe a réussi à marquer un certain nombre d'emplacements de tombes suspects. Il y a encore beaucoup de travail à faire sur place.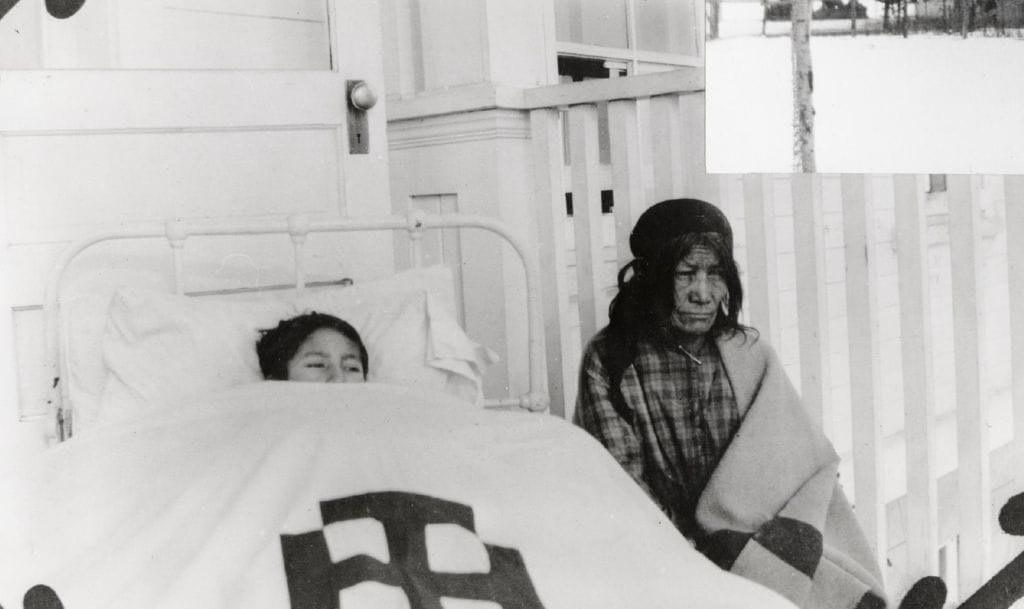 Mesure de la réconciliation – Katherine Starzyk, Ph. D et le projet du Baromètre de la réconciliation
Sous la direction universitaire de Katherine Starzyk, Ph. D. (Université du Manitoba), une équipe de chercheurs autochtones et non autochtones s'est formée pour mesurer activement les efforts de réconciliation partout au pays.
Inspiré des baromètres de la réconciliation en Afrique du Sud et en Australie, ce projet s'emploie à évaluer si les efforts sociétaux de réconciliation améliorent les relations entre les Autochtones et les non-Autochtones.
NCTR's spirit name – bezhig miigwan, meaning "one feather".
Bezhig miigwan calls upon us to see each Survivor coming to the NCTR as a single eagle feather and to show those Survivors the same respect and attention an eagle feather deserves. It also teaches we are all in this together — we are all one, connected, and it is vital to work together to achieve reconciliation.