Theodore Fontaine 1941-2021
vanbuekl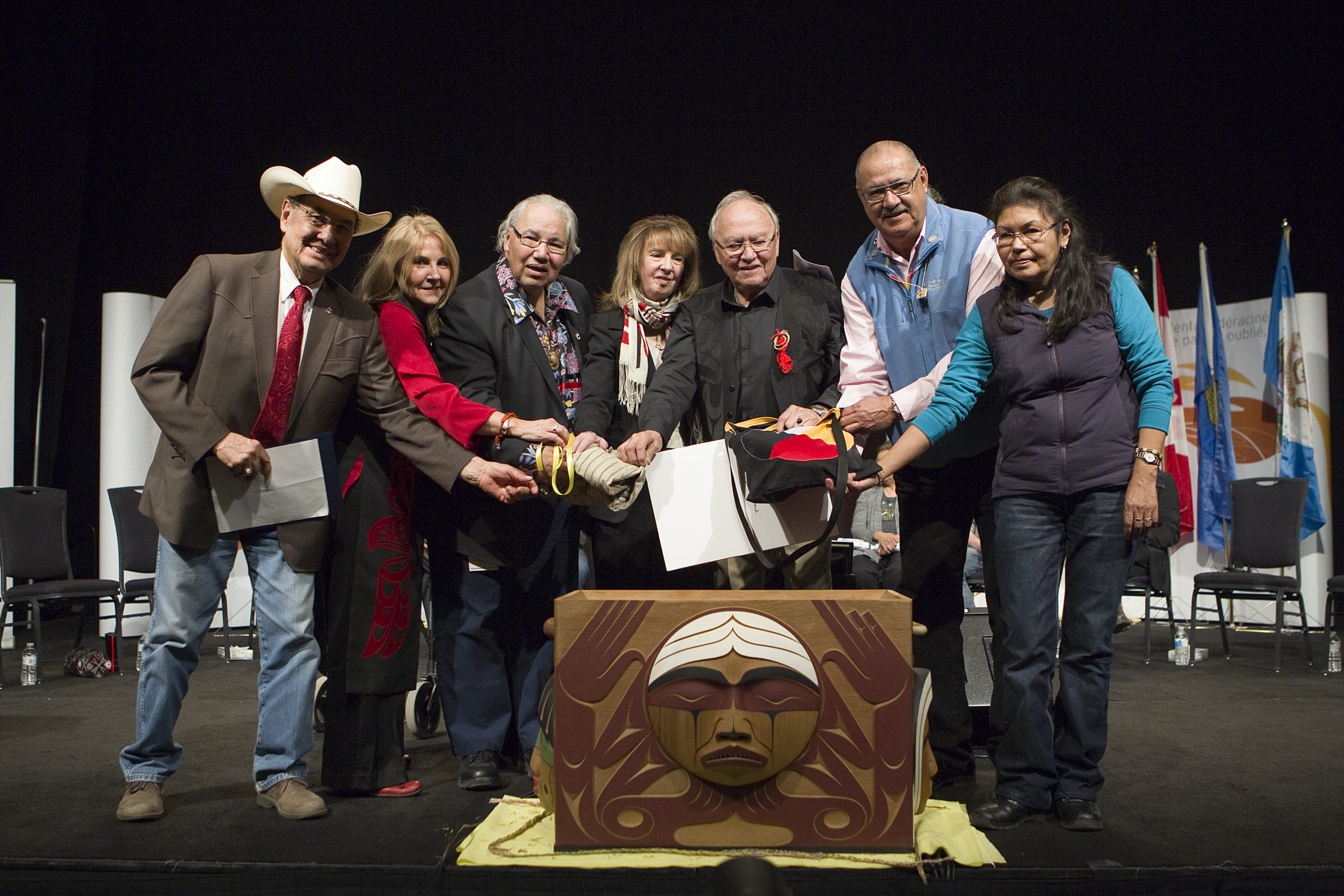 Theodore was a good friend of the National Centre and someone who staff often went to for guidance, information, and experiences related to Residential School history.
Ted was a member of Sagkeeng First Nation in Manitoba and served as chief for his home community between 1979 and 1981. He attended the Fort Alexander Indian Residential School from 1948 until 1958, and the Assiniboia Indian Residential School from 1958 to 1960.
Amongst much more, he was a talented author who wrote about the experiences of being at a Residential School: Broken Circle: The Dark Legacy of Indian Residential Schools: A Memoir and just recently contributed to Did You See Us? Reunion, Remembrance, and Reclamation at an Urban Indian Residential School Survivors of the Assiniboia Indian Residential School.
Ted was very passionate with a fire inside to make and inspire change and educate Canadians on residential schools. The NCTR staff always loved asking him questions and getting his input on education programs and the Centre in general. Ted always made himself available to answer questions and share his experiences with students for NCTR youth programs.
He was a beloved friend who the Creator has called back home. We will miss him. Our prayers are with his family, friends, and community at this time.
The empty chairs our Survivors leave behind are a stark reminder to us all that we need to take the time to listen, learn, and honour those impacted by the residential school system.