The NCTR Archives are intended to be a powerful agent of change in the country, allowing visitors to understand the history of Canada and the mistreatment of Indigenous Peoples.
We currently house more than five million records in our archival collections. The overwhelming majority of these records currently consist of those created or collected by the Truth and Reconciliation Commission of Canada (TRC) during its mandate. The NCTR also actively collects records on various issues and subject areas important to Indigenous communities across the country.
Records within the archives include:
Thousands of hours of statements from Survivors, their families, staff and those affected by the residential school system;
Recordings from TRC public events – expressions of reconciliation, honourary witness reflections, and dialogues on reconciliation, sharing circles, and commissioner sharing panels;
Gifts and expressions of reconciliation in the form of sacred and material objects, art, poems, and music, and other media;
Student admissions, school histories, administration records, photographs, maps, plans, and drawings from the federal and provincial offices and various religious entities;
TRC reports and publications.
These archives are stored in the AtoM (Access to Memory) database. AtoM is a web-based, open source app that offers international standards and access in a multilingual, multi-repository environment.
We invite you to access and explore the archives.
Our Approach
Preserving the records and providing access to the materials housed here is our first and most important priority. We are at the cutting edge of digital archiving and preservation to ensure these records are here not just now, but for all time.
But preserving the records is about much more than holding documents in a vault.
This archive supports multiple ways of knowing. By incorporating Indigenous perspectives on memory, archival practice and ownership, we are creating something new — a decolonizing archive built on principles of respect, honesty, wisdom, courage, humility, love and truth.
Respecting and valuing the authority of Survivors, Elders, Indigenous Peoples and traditional knowledge keepers responsible for bearing, interpreting and determining access to traditional knowledge within the appropriate protocols of language, environment, and culture is essential in our work.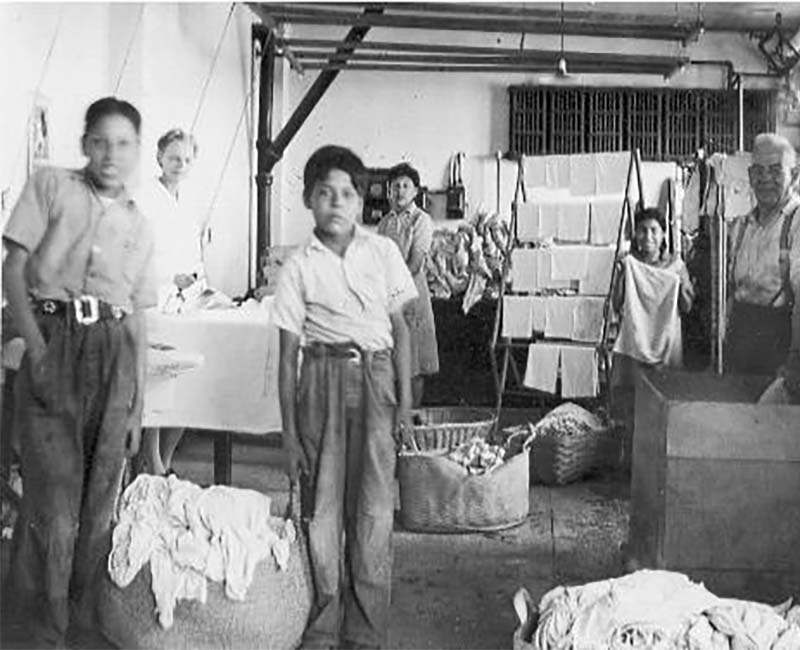 "These archives are people telling their own stories, in their own languages—and sharing their knowledge more directly through the use of video and audio."

~ Raymond Frogner, head of Archives at the NCTR. From Canada's Mentor: NCTR's decolonizing archival practices.
Raymond O. Frogner, Head of Archives at the NCTR
Archival Science
Accepted: 30 September 2021 © Crown 2021
NCTR's spirit name – bezhig miigwan, meaning "one feather".
Bezhig miigwan calls upon us to see each Survivor coming to the NCTR as a single eagle feather and to show those Survivors the same respect and attention an eagle feather deserves. It also teaches we are all in this together — we are all one, connected, and it is vital to work together to achieve reconciliation.