Share your voice with NCTR!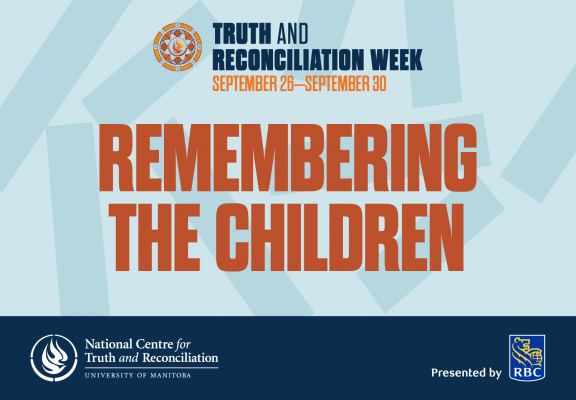 Share your voice on reconciliation!
NCTR invites you to be a part of Truth and Reconciliation Week 2022 by submitting videos highlighting your commitment to reconciliation. Submitted videos will be used as content in the creation of an educational program for students in grades 1-5, centered around the theme: 'Remembering the Children.'
The program will be hosted by Indigenous people, interwoven with clips of students, knowledge keepers, and residential school Survivors. The hosts will guide students through a shared experience of Indigenous-based topics and themes in each episode.
We will hear from people from across the country on the diversity of Indigenous languages, culture, and perspectives. Together, they will learn more about Indigenous peoples and the legacy of residential schools.
Deadline: August 7, 2022
Some ideas for submissions include:
Indigenous Language: Saying Welcome, hello, come play or let's play, thank you, and see you again soon or talk to you again soon – in your language followed by the English translation.
Indigenous Stories and Books: You and your child reading a book together, going to the library, or holding books that tell the story of residential schools. Examples include: "When we were alone," "Sweetest Kulu," "Stone Words", "Shi-Shi-Etko," and "Shin-Chi's Canoe."
Indigenous Heritage, Identity, and Residential Schools History: Talking about why you choose to wear an Orange shirt and what it means to you.
Indigenous Music, Songs, and Dance: Videos celebrating the diversity of art and how music, songs, and dance brings the community together. Some ideas include:

How your community gathers and what you love about it.
Wearing traditional regalia and sharing what your favourite song or dance is.
The kind of music and dance found in your territory.

What are my responsibilities for Reconciliation?: Videos highlighting what you learned at school about Indigenous peoples.
Questions? Email us at trw@umanitoba.ca.
NCTR's spirit name – bezhig miigwan, meaning "one feather".
Bezhig miigwan calls upon us to see each Survivor coming to the NCTR as a single eagle feather and to show those Survivors the same respect and attention an eagle feather deserves. It also teaches we are all in this together — we are all one, connected, and it is vital to work together to achieve reconciliation.