Remembering Residential Schools & Cemeteries as Indigenous Sites of Conscience
Historic gathering of Indigenous Survivors and community representatives, launch of National Trust for Canada conference
October 16, 2019
The Maamiikwendan Gathering: Remembering Residential Schools & Cemeteries as Indigenous Sites of Conscience is being held October 16-17, 2019 at the Fairmont Winnipeg in partnership with the Government of Canada, the National Indigenous Residential School Museum of Canada, the National Centre for Truth and Reconciliation, and the National Trust for Canada.
A historic gathering of Indigenous Survivors and community representatives from more than two dozen Indigenous Residential school and cemetery sites from every corner of Canada, the event launches Heritage Delivers: Impact, Authenticity and Catalytic Change*, the National Trust for Canada's conference.*
It will focus on the work Indigenous Communities are doing to commemorate Residential School sites, gravesites, and other memorials to ensure Canada never forgets. This event will open the dialogue on Indigenous communities reclaiming spaces and Indigenous perspectives on heritage participation, including memorializing and remembering Residential School sites and cemeteries.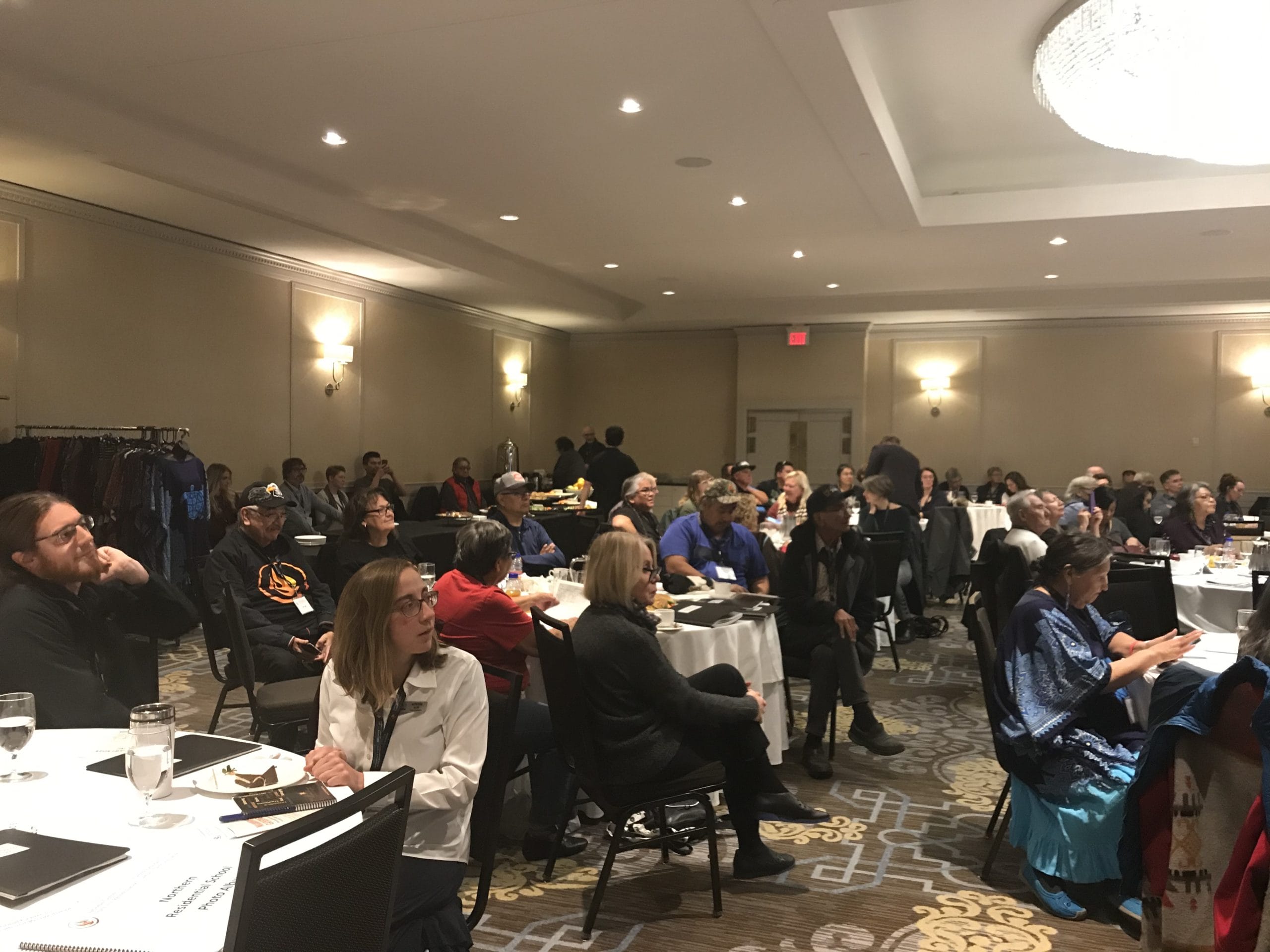 Today, only 16 buildings stand (or are partially standing) of the 164 Residential Schools that once existed. Many communities are working diligently to maintain, fix and save their schools from destruction or mark the area on where they once stood, with plans for museums, community-healing centres, and gathering and cultural spaces.
The goal of preserving Residential School buildings or sites is to educate, heal, and remember the terrible deeds that transpired there, and create a legacy for generations of families. We are collectively tasked with integrating Indigenous history, heritage values and memory practices into Canada's national heritage and history, as per the Truth and Reconciliation Commission Call to Action 79.
With knowledge of what Indigenous people are doing to restore and memorialize Residential Schools and cemeteries, non-Indigenous heritage workers, researchers, government officials, and students can work with us to support these initiatives.
Communities must lead these initiatives, and there must be Indigenous cultural expressions and Indigenous forms of remembering. It should be understood that Survivors and communities were the ones who suffered from these crimes and therefore they should get the final say on how they want to commemorate, remember, and educate this country.
NCTR's spirit name – bezhig miigwan, meaning "one feather".
Bezhig miigwan calls upon us to see each Survivor coming to the NCTR as a single eagle feather and to show those Survivors the same respect and attention an eagle feather deserves. It also teaches we are all in this together — we are all one, connected, and it is vital to work together to achieve reconciliation.