Social Sciences and Humanities Research Council Partnership [Call to Action 65]
The NCTR was proud to travel to Turtle Lodge with members of Social Sciences and Humanities Research Council (SSHRC) and the Natural Sciences and Engineering Research Council at a special gathering of Elders and Knowledge Keepers. The report from this gathering summarized the proceedings and was instrumental in developing a national reconciliation research framework.
"We are very grateful to the NCTR for their wonderful collaboration in the Strengthening Indigenous Research Capacity Initiative. The NCTR facilitated a discussion with Indigenous Elders and Knowledge Keepers at a gathering at Turtle Lodge, whichset a path for a national dialogue,and enabled the co-development,with Indigenous communities, of an interdisciplinary, Indigenous research and research training model that contributes to reconciliation with First Nations, Inuit and Métis peoples.
~ Ursula Gobel, Vice-President, Stakeholder Engagement and Advancement of Society, SSHRC
Locating Unmarked Burial Sites
In partnership with Dr. Terrance Clark (University of Saskatchewan) and Dr. Kisha Supernant (University of Alberta), the NCTR was able to assist the communities surrounding the last standing residential school in Saskatchewan (Muskowekwen). In the initial visits, the NCTR gathered statements and firsthand accounts from residential school Survivors, which turned into an important mini-documentary on the community's search for unmarked graves on the former residential school site.
Drs. Clark and Supernant then came to the community with ground-penetrating radar equipment to assist community efforts to find the burial sitesof children. The team was successful in marking a number of suspected grave locations. There is still more work to be done at the site.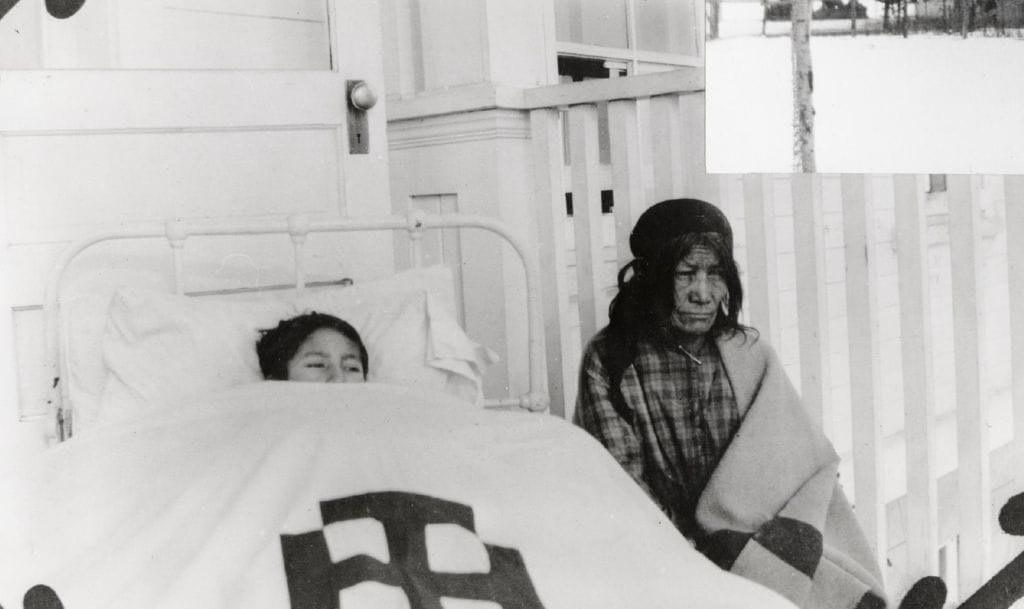 Measuring Reconciliation — Dr. Katherine Starzyk and the Reconciliation Barometer Project
Under the academic leadership of Dr. Katherine Starzyk (University of Manitoba), a team of Indigenous and non-Indigenous researchers are partnering to take active steps to measure reconciliation efforts across the country.
Inspired by the Reconciliation Barometers in South Africa and Australia, this project is tackling the measurement of whether societal efforts at reconciliation are resulting in better relationships between Indigenous and non-Indigenous Peoples.
NCTR's spirit name – bezhig miigwan, meaning "one feather".
Bezhig miigwan calls upon us to see each Survivor coming to the NCTR as a single eagle feather and to show those Survivors the same respect and attention an eagle feather deserves. It also teaches we are all in this together — we are all one, connected, and it is vital to work together to achieve reconciliation.