Decolonizing Lens – A Celebration to Honour Janine Windolph
Darnell Dobson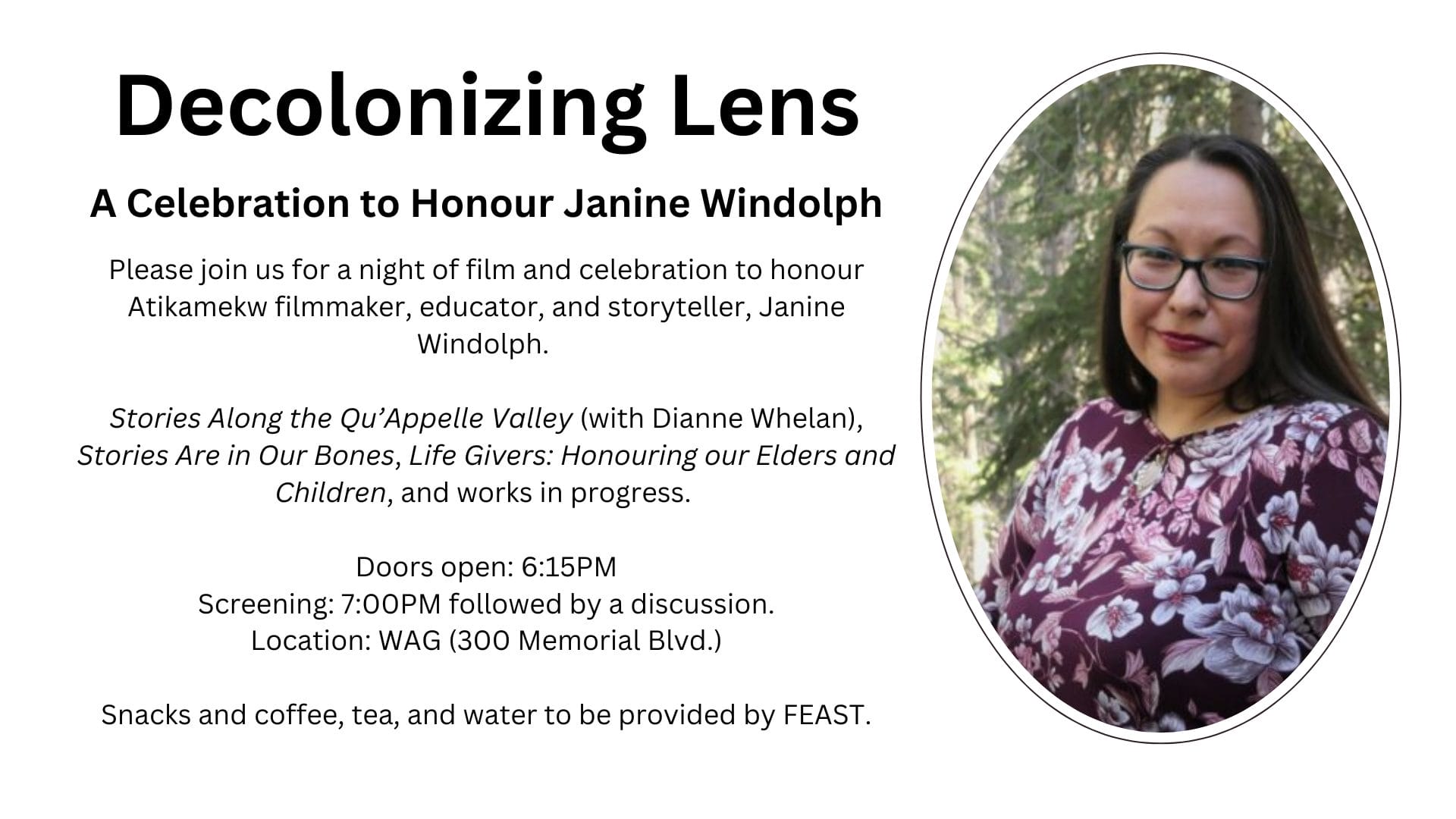 Please join us for a night of film and celebration to honour Atikamekw filmmaker, educator, and storyteller, Janine Windolph. We'll be screening Stories Along the Qu'Appelle Valley (with Dianne Whelan), Stories Are in Our Bones, Life Givers: Honouring our Elders and Children, and works in progress. After the screening, join us for a discussion with Janine Windolph and guest, moderated by Sonya Ballantyne.
Doors open: 6:15PM
Screening: 7:00PM followed by a discussion (30-40min).
Location: Winnipeg Art Gallery (300 Memorial Blvd.)
OR Watch Online: https://watch.eventive.org/decolonizinglens/play/63b5ee3d555807005b51e75b
Snacks and coffee, tea, and water to be provided by FEAST.
This event kicks off Janine's tenure at the Centre for Creative Writing and Oral Culture at the University of Manitoba as Writer/Storyteller-In-Residence.
Screening fees for the films will be donated to Ikwe-Widdjiitiwin.
Thank you to Margaret Laurence Endowment Fund of Women and Gender Studies, the Winnipeg Art Gallery, and the National Centre for Truth and Reconciliation.