Having Difficult Conversations in the Classroom
Every Child Matters – Reconciliation through Education
Congratulations to you, your class and your school for taking part in Orange Shirt Day. Orange Shirt Day is an important opportunity to come together to honour residential school Survivors, learn more about the work of Truth and Reconciliation, and to always remember those that never returned home from residential schools.
We acknowledge the incredible work of Phyllis Webstad and countless other Residential School Survivors in making this day possible. We also lift up the Truth and Reconciliation Commission's Calls to Action that call for a national day of Truth and Reconciliation to ensure this process of remembrance and honouring continues.
The document below explores some of the main themes present in the program and provides a few helpful hints into how to explore subjects and issues raised in the program.
We wish you the absolute best in your journey as educator and thank you once again for your commitment to the youth of today and of tomorrow.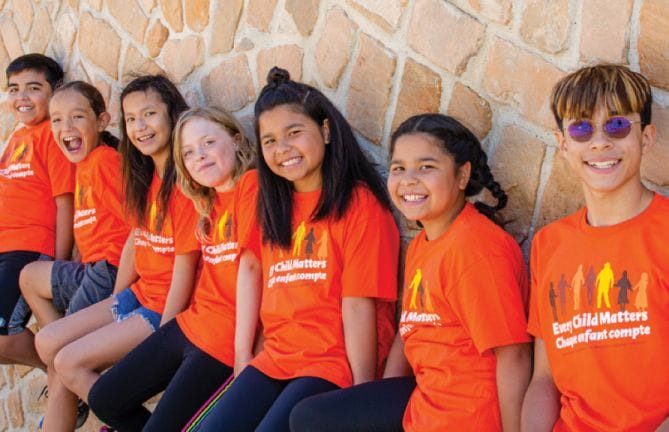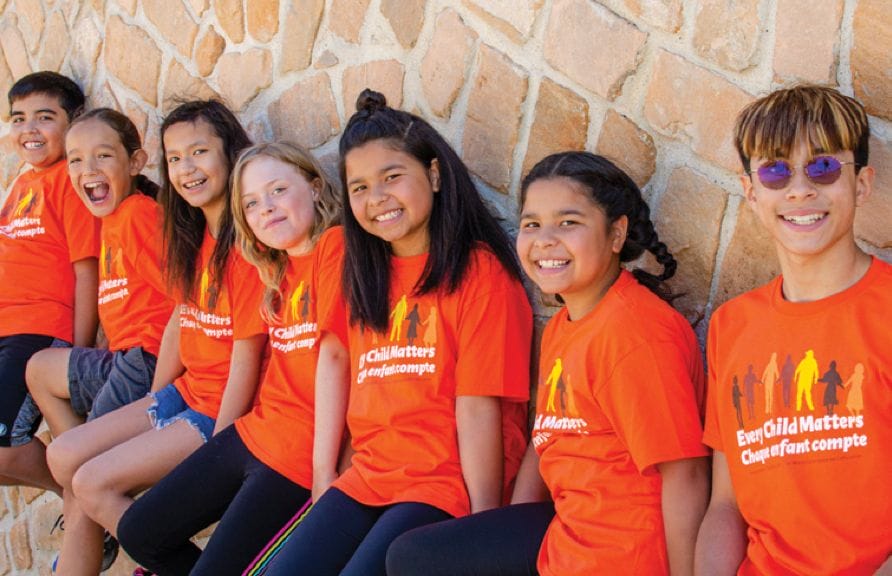 Download:
NCTR's spirit name – bezhig miigwan, meaning "one feather".
Bezhig miigwan calls upon us to see each Survivor coming to the NCTR as a single eagle feather and to show those Survivors the same respect and attention an eagle feather deserves. It also teaches we are all in this together — we are all one, connected, and it is vital to work together to achieve reconciliation.