2019 – 2021 Survivors Circle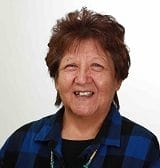 Lila Bruyere
Lila Bruyere, Dancing Eagle Woman, is Ojibway from Counchiching First Nation located on Treaty 3 Territory. Lila is a Residential School and an intergenerational Survivor. Lila has worked in the field of addictions for 15 years. She received certifications in Addictions, earned her Bachelor of Honours of Social Work (HBSW) from Carleton University and completed her Masters in Social Work – Indigenous Field of Study at Wilfred Laurier University. Lila's goal is to continue passing on her message of hope to other Survivors to begin their healing journey. To do this, she developed, with her son, a workshop titled Intergeneration: Mother & Son's Healing Journey.
Wanbdi Wakita
Wanbdi Wakita is a Dakota Spiritual Leader who has spent a lifetime making prayers for people. As a residential school survivor, peacekeeper with the Canadian Armed Forces, Chief of Sioux Valley Dakota Nation and Sundance Chief, Wanbdi has walked many paths. For over three decades he provided counseling and ceremony to inmates in various Correctional Institutions. Presently he is the Grandfather in Residence for the University of Manitoba Access Program. In 2016 he received the Order of Manitoba for his lifelong work to champion a message of healing and unity between all nations. Wanbdi possesses a rare breadth of traditional, cultural, and sacred knowledge.
Phyllis Googoo
Phyllis Googoo is a member of the Waycobah First Nation. She and her husband Bernie are the proud parents of three children, nine grandchildren and two great-grandchildren. She is a graduate of the Nova Scotia Teachers College and St. Francis Xavier University, and currently works and teaches at the Waycobah First Nation School. Phyllis is an Assembly of First Nation Regional Elder, and a member of the We'koqma'q Elders Council, the Nova Scotia Native Women's Association, and the women's drum group We'koqma'qewiskwa'q. In 2008, she received the Grand Chief Donald Marshall Sr. Elder Achievement Award recognizing her lifelong contribution to the Mi'kmaw community.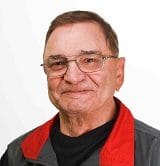 Jimmy Durocher
Jimmy Durocher was raised by his Métis grandmother whom Jimmy identifies as his role model of strength and resilience. He attended the Île-à-la-Crosse Boarding School in Northern Saskatchewan and is currently the Chairperson of the Île-à-la-Crosse Residential School Committee. He is a Veteran of the Royal Canadian Air Force, board member of the Gabriel Dumont Institute and a former President of the Métis Nation of Saskatchewan. Fluent in both Michif and Cree, Jimmy is currently the President of the Métis local in Île-à-la-Crosse.
NCTR's spirit name – bezhig miigwan, meaning "one feather".
Bezhig miigwan calls upon us to see each Survivor coming to the NCTR as a single eagle feather and to show those Survivors the same respect and attention an eagle feather deserves. It also teaches we are all in this together — we are all one, connected, and it is vital to work together to achieve reconciliation.